Individual Services
---
E-Aduan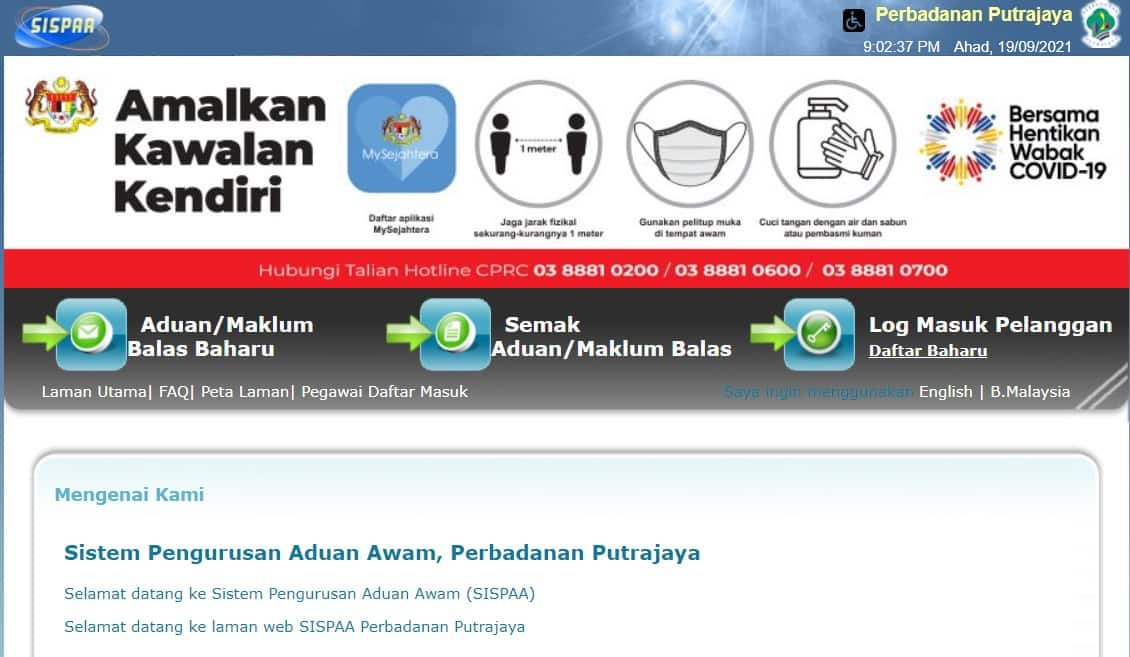 Sistem Pengurusan Aduan Awam (SISPAA) is part of the Government's ongoing efforts to improve the quality of services and delivery from time to time which has been facilitated by the latest technology.
SISPAA PPj is a continuation of the Integrated Public Agency Complaints Monitoring System (iSPAAA) which was developed by the Public Complaints Bureau (BPA) at the end of 2007.
SISPAA can speed up and facilitate the process of submitting feedback to Government Agencies because it can be accessed by Users at any time if there is internet access.
If there are any complaints related to Putrajaya Corporation services, please channeled it through the SISPAA PPj system at https://ppj.spab.gov.my