Main Event
---
Putrajaya Royal Floria 2022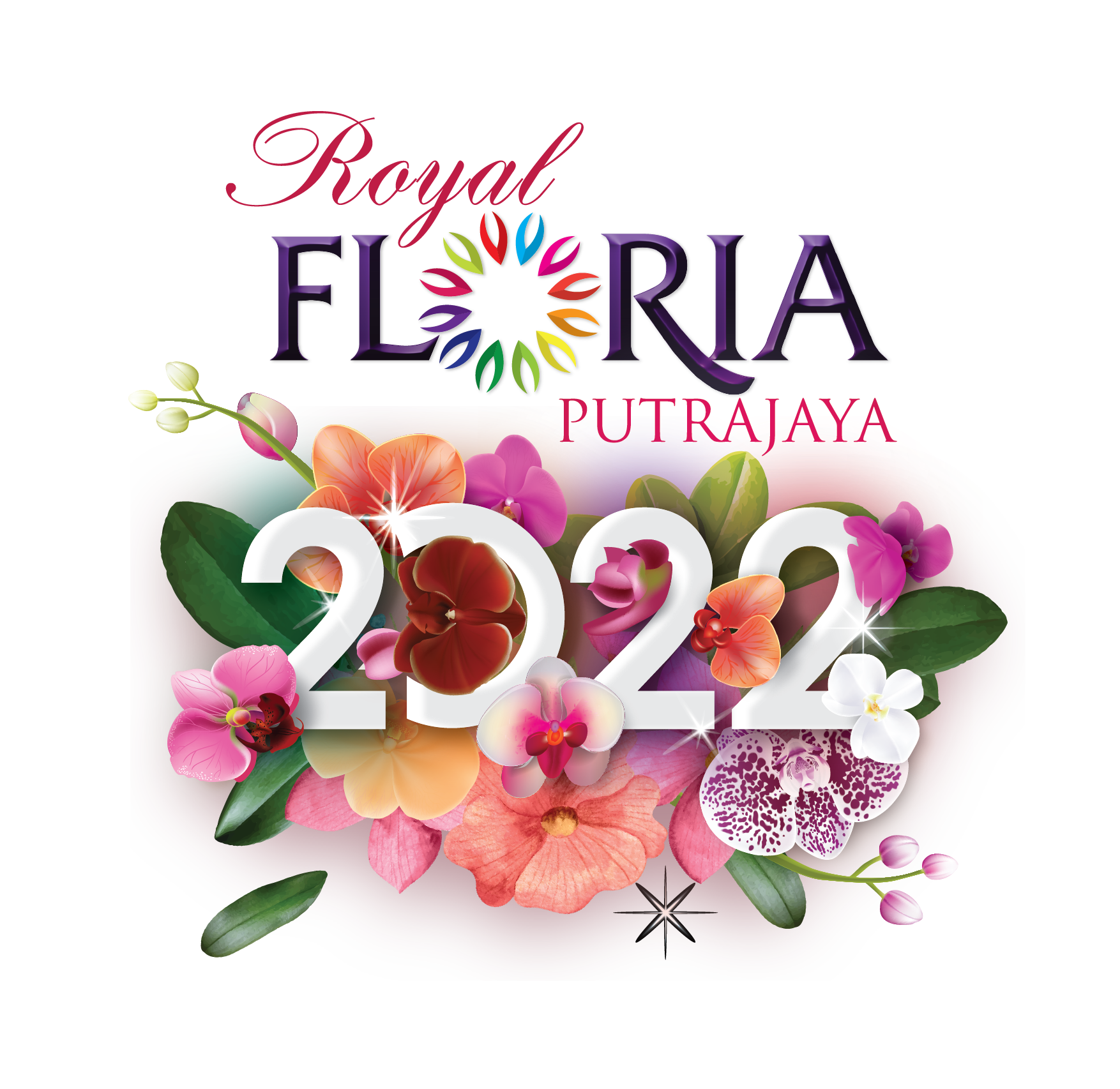 Festival Bunga dan Taman Floria Diraja Putrajaya 2022
29 August to 4 September 2022
Anjung Floria, Precinct 4, Putrajaya
Royal FLORIA Putrajaya is a festival of flowers and gardens organised by PPj since 2007. Due to the overwhelming response from visitors, it had become an annual event since 2009. The festival showcases commercial products from the horticulture and landscape industry, show gardens, floral design and floristry demonstrations as well as flower shows from local and international participants, where all the attractions will be presented in a garden setting.
ROYAL FLORIA PUTRAJAYA 2022
Themed 'Awesome FLORIA', and showcasing orchids as the theme flower this time around, a wonderful experience is in store for visitors when Royal FLORIA Putrajaya opens its doors from 29 August - 4 September 2022 at Anjung Floria, Precinct 4, Putrajaya.
About 10,000 orchid plants would be displayed amongst more than 400,000 flowering plants from various species and cultivars as well as ornamental plants culminating in a colourful and amazing carpet of flowers in a landscaped garden setting.
In its 12th edition, the Flower and Garden Festival is organised by Putrajaya Corporation (PPj).
The 12th edition of this Flower and Garden Festival organised by Putrajaya Corporation (PPj) and supported by Ministry of Federal Territories, Ministry of Tourism, Arts & Culture and Tourism Malaysia also coincides with Putrajaya's Silver Jubilee as well as the 65th National Day celebrations.
MAIN ATTRACTIONS
Keluarga Malaysia Garden, Cowboy Garden, Instagrammable Garden, Wall of Orchids, Oncidium Tunnel, Clock Meadow, 'Glow in the Dark Garden', and Bonsai dan Suiseki Garden whereas other components such as Royal Garden and the hugely popular entrance avenue is back with a new look namely Floral Sky Walk.
As night falls, an amazing experience awaits visitors. The gardens would be filled with waves of vibrant colours from special lighting effects as the main walkways and primary areas namely Red Carpet, Oncidium Tunnel, Dendrobium Walk, and Fantasy Garden are drenched in mesmerizing colours. Visitors will be amazed at the innovative use of creative technology to enhance flora and fauna exhibits on display at night.
ROYAL FLORIA PUTRAJAYA 2022 TICKETS
Royal FLORIA Putrajaya 2022 will open its doors to the public from 29 August until 4 September 2022, 9.00 am to 10.00 pm
Book your tickets Floria Diraja Putrajaya -->> https://floria.putrajaya.my
Ticket are priced at:
| DETAILS | CITIZENS (RM) | NON CITIZENS (RM) |
| --- | --- | --- |
| Adult | 15.00 | 100.00 |
| Child (7-12 tahun) | 5.00 | 50.00 |
| Senior Citizens | 15.00 | 30.00 |
| Disable Persons (OKU) | Free | 30.00 |