Perbadanan Putrajaya Complex
---
Perbadanan Putrajaya Complex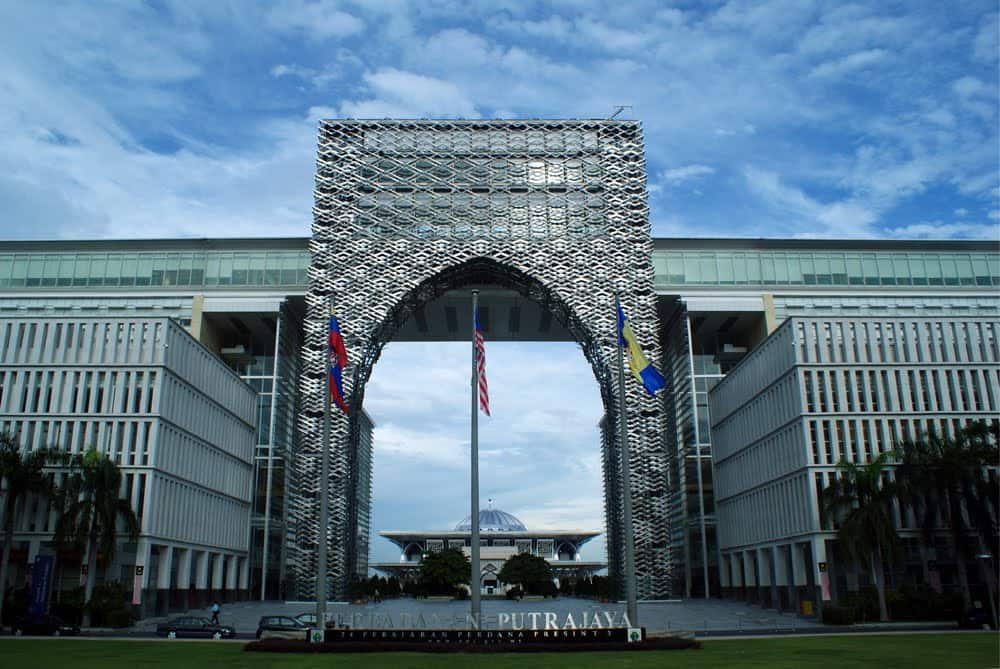 The complex is one of the landmark buildings along the Persiaran Perdana. To the west stands the Grand Mosque and to the east across the Persiaran Perdana there is the Palace of Justice.
Designed as complex of interconnected spaces reflecting a distinct presence in Precinct 3, the building is a contemporary interpretation of tradisional Islamic architecture. The main feature is the Gateway or Gerbang with a public viewing deck at the top most level that gives a breathtaking view of the city skyline which includes the Palace of Justice and the Grand Mosque. The gateway also provides a vantage point during parades.
The main building comprises four divisions integrated within courtyards while along the Persiaran Perdana, an open arcade is incorporated with a landscaped called the Qiblat Walk. In the Gallery flanking the Qiblat Walk , meeting rooms are suspended to give an impressive facade. A continuous suspended garden crowns the top gallery to provide natural views from the Dataran through to the waterfront to the west of the building.
The conference facilities and Auditorium are designed as a complex of low-rise medium sized building connected by pedestrian links with boutique retail spaces on the ground floor of each component. The front facade on the Persiaran Perdana is a network of arcades with elegant intricate mesh screens of geometrical patterns providing protection from the sun.