Putra Bridge
---
Putra Bridge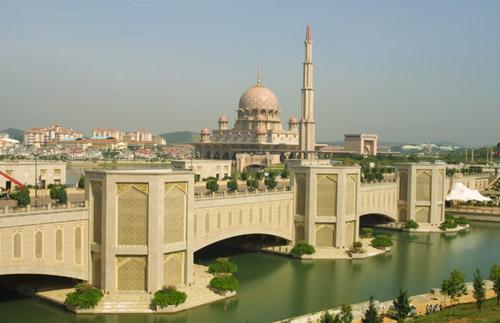 With a span of 435 meters, the Putra Bridge connects the Government Precinct to the Mixed Development Precinct and links Dataran Putra with the Persiaran Perdana. Architecturally, it is inspired by the design of the famous Khaju Bridge in Isfahan, Iran.
The upper level of the Bridge forms part of the Persiaran Perdana. This unique three-deck bridge provides vehicle, monorail and pedestrian access. Besides providing the link between Precinct 1 and Precinct 2 on the main island, it was designed to be a special feature of Putrajaya.
Bridge Structure
Upper level which is RL 35m forms part of the Persiaran Perdana.
Lower level at RL 29m is used for service tunnel, LRT track and service road to Dataran Putra.