Cruise Tasik
---
Cruise Tasik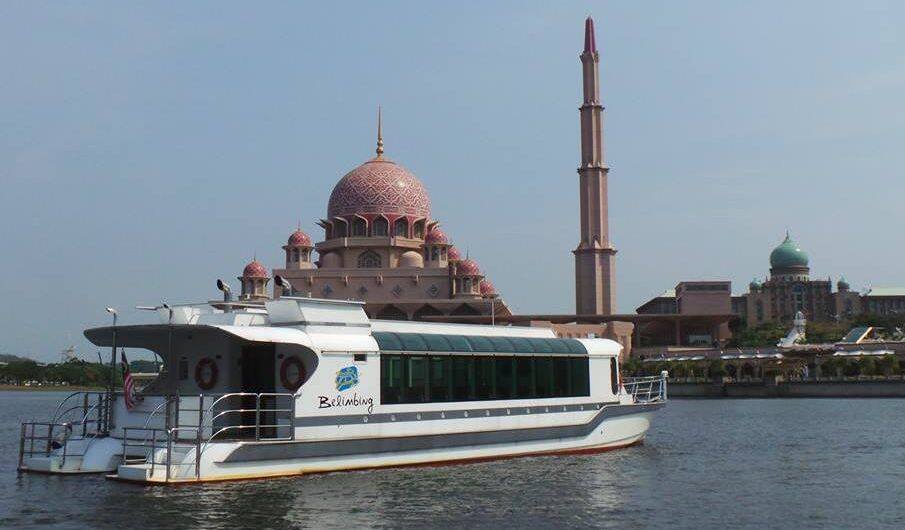 Sitting in the heart of Putrajaya, the 650ha Putrajaya Lake is the city's centerpiece, a blue watery expanse which blends across the different precincts and the single prevalent influence which calms and soothes.
It is also through the meandering lake that visitors can take a leisurely cruise to see and marvel at the city's many stunning landmarks and views. For many, it is only via the unique perspective accorded from this waterway that one can see and experience the most breathtaking sights of Putrajaya.
Visitors can choose from two different modes of transportation when cruising Putrajaya Lake - by passenger cruise boat or the gondola like vessels designed to the style of local Malay traditional perahu.
The air-conditioned cruise boat seats more than 70 persons comfortably and allows all passengers an unbridled view of the spectacular vista that is Putrajaya with is wrap-around glass windows.
The fleet of perahus offers a more intimate ride and some say, a more romantic way to see Putrajaya, The open-air perahus come into unique designs - Payang and Kolek, and in 4 seaters or 6 seater capacity, each operated by a single boatman.
Cruise Tasik Putrajaya also provides a "Dining Experience with a Difference" with DAUN, its luxury dining cruise boat. The DAUN comes complete with the trimmings of a 5-star food outlet except that on this special outlet, the scenery changes.
Guests on board the DAUN can expect the very best in terms of service; fine dining while enjoying the picturesque view of Putrajaya.
Accomodating an exclusively small group of only 36 passengers on board, the DAUN is suited to private and corporate functions where lunch, tea, cocktail or dinner cruises can be booked or a conference held onboard.
DAUN guests are also treated to a welcome drink and canapes at Cruise Tasik Putrajaya's exclusive Diner's Lounge before boarding for their dinner cruise.
For more information visit www.cruisetasikputrajaya.com